Catering Department
The catering department is responsible for delivering nutritious meals to patients and a quality retail service to staff and visitors across Solihull, Heartlands and Good Hope Hospitals, please see below further information and links:-
Restaurants and Coffee Hubs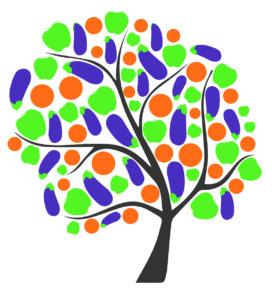 The Trust operates restaurants and coffee hubs across all 3 sites. The Coffee Hubs offer a large selection of grab and go items and quality barista coffee. The restaurants offer high quality cooked breakfast, and lunches which are produced by the in house chefs and central production unit.
Seasons Restaurant (Solihull)
Orchard Restaurant (Good Hope)
Refectory Restaurant (Heartlands)
Coffee Hub Solihull
Coffee Hub Richard Salt (Good Hope)
Coffee Hub A&E (Good Hope)
Coffee Hub Fothergill (Good Hope)
For individual opening times please click on the catering services link:
CPU Central Production Unit
The CPU is based at Solihull hospital and specialised in the production of Cook-Chill and Cook –Freeze meals. The unit produces approximately 45,000 meals per week, which are distributed to each site daily. The CPU focuses on delivering high quality, nutritionally balanced meals to patients and retail areas. The CPU management work closely with other clinical groups in order to provide specialist meals to aid patient recovery.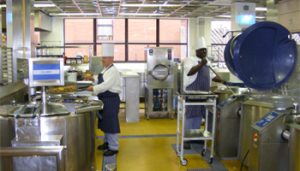 Patient Food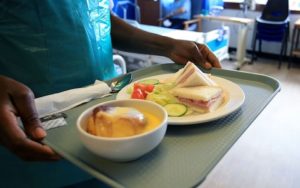 All patients are offered a wide variety of meals to suit their medical and cultural needs. In addition to the patient 2 week menu, the catering service offer a variety of specialist menus. All of the patient menus can be found on the catering intranet.
The catering depart continuously strive to offer the best possible service at all times. To give your feedback please click on the link.
Hospitality
The Trust offer a large range of delicious hot and cold food and beverages to suit every application, whether it be drinks for short meetings to full conference packages.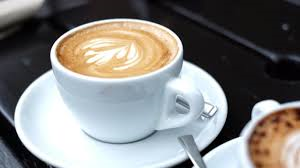 The exiting new hospitality menu and booking form which was launched on the 1st of April 2019 can be accessed via Hospitality
Hospitality orders for Heartlands can be sent by email to bhh.hospitality@heartofengland.nhs.uk
Hospitality orders for Solihull can be sent by email to shh.hospitality@heartofengland.nhs.uk
Hospitality orders for Good Hope can be sent by email to ghh.hospitality@heartofengland.nhs.uk
Heartlands – End Unit
Useful Numbers/contacts:
Catering Manager:
Charlotte Brookes
Email: Charlotte Brookes
T: 43567
Call backs: 40104
Ext: 43567
M: 07773193528
Supervisor: 42567
Heartlands Hospital Restaurants
The Refectory
Breakfast: Mon – Fri 8.00am – 11.30am
Lunch: Mon – Fri 12.00pm – 5.00pm
Tel: 0121 424 2114
Starbucks Opening Times
Mon – Fri 7.00am – 7.30pm
Sat & Sun 09.00am – 15.00pm
Cafe One Hot Food
Breakfast: Mon – Fri 8.00am – 11.00am
Lunch: 12.00pm – 3.00pm
Cafe One Weekend Opening Times
Starbucks: 9.00am – 3.00pm
Breakfast: 9.00am – 11.00am
Lunch: 12.00pm – 2.00pm
(Credit Cards Accepted)
Marks and Spencer – Heartlands Main Entrance
Sandwiches, ready meals, soft drinks, snacks, meal deals
Mon – Friday 7.00 – 21.00
Sat & Sun 08.00 – 20.00
Good Hope – End Unit
Useful Numbers/contacts:
Catering Manager: Charlotte Brooks
T: 49576
Email Charlotte Brooks
Good Hope Restaurant Contacts:
Orchard Restaurant: 47766
Coffee Hub RSU: 49676
Coffee Hub A&E: 47825
Picking & Packing: 49549
Supervisor: 47548
Office: 47752
Coffee Hub RSU
Mon – Fri 8.00am – 18.45pm
Sat & Sun 9.30am – 16.30pm
Orchard Restaurant Good Hope
Mon – Fri 8.00am – 15.00pm                                                                                      Sat 8.00am – 12.00pm                                                                                              Sun 8.00am – 14.00pm
RVS Fothergill Good Hope Coffee Shop
Mon – Thurs 9.00am – 19.00pm
Friday 9.00am – 16.30pm
Sat 10.30am – 20.00pm
Sunday 13.00pm – 18.00pm
WH Smith Coffee Shop Good Hope Treatment Centre
Mon – Fri 08.30am – 17.30 pm
Solihull – End Unit
Useful Numbers/contacts:
Call backs: 45451
T: 45441
M: 07890528836
Supervisor: 44316
Solihull Restaurant Contacts:
Seasons Restaurant: 44428
Coffee Hub: 45337
Seasons Restaurant
Mon – Fri 08.00am – 14.30pm
Sat & Sun Closed
Coffee Hub Main Entrance
Mon – Fri 08.30am – 19.15pm
Sat 08.30am – 18.15pm
Sun 09.30am – 18.15pm
Solihull – Central Production Unit
Useful Numbers/contacts
Central Production Unit Manager:
Craig Holland
T: 45433
Email Craig Holland
CPU Office General enquiries: 45433
Quality Management Systems: 45430
T: 44431
M: 07972619967