Transport Department
The Transport Department is made up of a small team of drivers who provide transport across all three hospital sites, the main areas being staff shuttle buses, Pathology, Pharmacy including cancer care labs, medical records, X-ray and post.
Transport Services provide help, support and guidance to staff and Departmental Managers throughout the Trust so that they can fulfil their duties, ensuring that patients and visitors receive the best care and satisfaction. Other areas of support include staff cycle to work schemes that include Network Smart cycle ride training and bicycle maintenance with local support groups. Being a member of the Network Smart group we are able to bring news and information updates throughout the Trust with regards to local bus and rail travel.
The Transport policy can be found here: Transport Policy
TO BOOK THE SHUTTLE FROM QEHB TO HEARTLANDS DEVON HOUSE, PLEASE CALL 0121 371 2505  For the timetable, click here 
Intersite Shuttle Service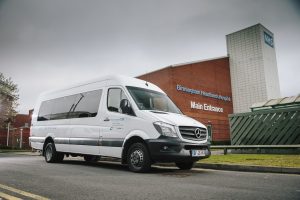 Shuttle Bus Service
The intersite shuttle bus service runs between Heartlands and Good Hope Hospital and Heartlands and Solihull Hospital. The shuttle bus stops are located:
Heartlands – outside Main Entrance
Solihull – South Entrance (staff car park/stores)
Good Hope – Fothergil Entrance Canopy
The shuttle is for staff only and badges must be shown to embark on the bus.
To book the QEHB/Heartlands Devon House shuttle, call QEHB on 0121 371 2505
Staff may use the service between sites, but not for commuting to and from work.
Timetable available on the Trust intranet: Shuttle Timetable
NEW REVISED SHUTTLE BUS TIMETABLE FROM 21st OCTOBER 2019
For up to date shuttle delay info, please contact Switchboard '0'
Bike Schemes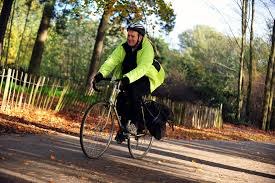 Bike to Work
Trust bike shelters are available for staff who would like to ride to work. For further information and how to obtain keys, contact Martin Adams, Transport Manager on 0121 424 2798.
Network Smart
Transport For West Midlands also provide additional information on:
Adult Cycling Skills and Tuition
Route Planning
LED rides
Love Your Bike sessions
Cycle Maintenance
Bikes and public transport
Hire a Brompton folding bike
Cycle centres and Big Birmingham Bikes
Triptracker
Terms and Conditions
For further information Call Transport for West Midlands on 0121 214 7381
Local Bus Service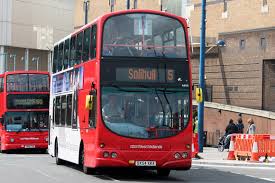 Real time information boards are available at each site offering bus schedule information.
Discounted bus passes are available through the Trust bus pass scheme. For more information contact Good Hope Facilities Admin on 0121 424 9160.
Travel Price List
Staff Car Parking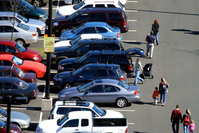 Car Sharing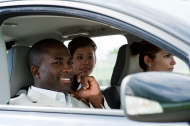 Car sharing with your work colleagues may reduce the amount you pay for car parking. See the car parking policy for further information:
Car Parking Policy
Contact Transport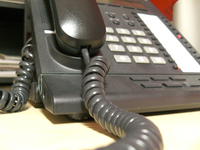 Email Staff Parking Team with any parking queries
Email Staff Parking
Trust Transport Manager – Martin Adams Tel Ext 0121 424 2798
Email Transport Manager
M: 07903 585211
Car Parking Manager
Karen Eden
Tel: 0121 424 0678