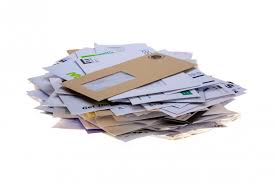 There are 2 Trust post rooms – one at Good Hope and one at Heartlands which also processes Solihull Hospital post.
All staff can help reduce costs by challenging current processes in their departments and by following these protocols:
Don't:
X Send a letter unless absolutely necessary
X Do not use hand written envelopes as the Trust lose 12.5% discount per letter
X Do not request first class unless an emergency.  There is generally only a 1 day difference between 1st and second class letter delivery, however there is an additional 20p per letter for first class post.
Do:
Use the right sized envelope for your letter – smaller envelopes cost less to post
Use alternatives to post where possible, e.g. email, phone or text message
Use an envelope with a window and a typed address, NOT hand written
Use a self sealing envelope, please do not use tape as this can cause the letters to jam in the franking machines
Ensure your cost code is on the rear of the envelope if requesting first class. All envelopes without a cost code will be treated as second class.
For any queries on post, post cost codes or how to reduce postage costs, contact Cat Llewellyn, Assistant Contract Support Manager on 0121 424 0027 or Sarah Farmer, Portering Manager Good Hope on 0121 424 7167.