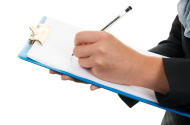 Facilities Compliance Team
The Facilities Compliance Team consists of a Manager and 6 Compliance Officers. The team is based at the Heartlands site, but works across all sites which include QEHB, Good Hope Hospital, Solihull Hospital, the off site Renal Units Castle Vale and Runcorn Road and also the Chest Clinic in Birmingham.
For the Community Units, only the waste management discipline is within the remit of Compliance.
Compliance audits for standards achieved in cleanliness in all risk categories, High, Medium and Low are undertaken using the FM First Audit Tool. The outcomes are managed under the governance framework identified in the Trust's Cleaning Policy and Associated SOP's and Risk Assessments.
Risk Department Type
High Risk Theatre Complexes, ITU Areas, Renal Units, Delivery Suites. Oncology Wards, A&E Units.
Medium Risk Ward Areas
Low Risk Clinical Outpatient Areas, Radiology Units
Low Risk Non Clinical Staff Blocks/Administration Offices
Waste Management is carried out in all establishments of the Trust and inclusive of the Community Units. The outcomes are managed under the Waste Legislation and Governance Framework identified in the Trust's Waste Management Policy and Associated SOP's and Risk Assessments.
Project work includes supporting Cross Site Facilities' teams and Clinical Ward or Department Areas achieve compliance within the discipline umbrella. This may be achieved by signposting and importing expertise from other professional teams i.e. Infection Control, Housekeeping Managers and Site Waste Leads, working with the individual areas to ensure their clinical practices and ways of working are supporting the services. The provision of educational tool box talks to enable the area to remain compliant in the discipline and making available appropriate resources which would also support the clinical teams and their administration networks.
The Compliance Team will also offer educational sessions and resources to support an area achieve compliance in any of the disciplines.
Team Contact Details:
Mo Causer-Stevens
Compliance Manager
T: 0121 424 0902
M: 07977570172
Stevie Gill
Compliance Officer
T: 0121 424 3039
M: 07773067507
Johanne Yates
Compliance Officer
T: 0121 424 0374
M: 07837018261
Denise James
Compliance Officer
T: 0121 424 0906
M: 07773067534
Gina Shelley
Compliance Officer
T: 0121 424 3029
M: 07816141316
Gill Allen
Compliance Officer
T: 0121 424 0374
M: 07805656589